Climb Olumo Rock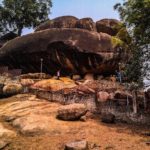 Olumo Rock is a mountain hill in Abeokuta. Olumo Rock has a height of 137 metres above sea level. Abeokuta city was named after Olumo Rock. The hill was historically used as a natural fortress during inter-tribal warfare in the 19th century. Climbing Olumo Rock tops the list of things to do in Abeokuta. There are man-made stairwells that make climbing the rock relatively easy, and along the way are shrines, usually tended to by women, dedicated to different gods.
Reaching the top of Olumo Rock gives you the aerial view of the whole town, lying in the valley, and of the Ogun River, snaking its way through the forests that surrounds the town.
Visit the Centenary Hall
The centenary hall was built in 1950 by the Egba people to commemorate their one hundred years story of peaceful existence at Abeokuta after the inter-tribal wars. The Centenary Hall is directly opposite the Ake palace and very near the present Abeokuta south local government. The hall is a delight to behold, it also offers opportunity for beautiful photo shoots.
Visit National Museum Abeokuta
The National Museum Abeokuta offers relics of the rich history of the city. The museum tours are enlightening and interesting.
Visit Alake of Egbaland's Palace
Alake of Egbaland's Palace is one of the oldest historical monuments in Abeokuta. The palace offers unique architectural designs and intrinsic symbolisms of the Egba People.
Your Abeokuta tour is not complete without visiting Alake's palace.
Bilikisu Sungbo Shrine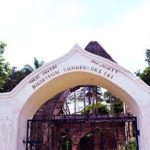 Bilikisu Sungbo is the believed biblical Queen of Sheba who hailed from Ethiopia where she is known as Queen Balqis. She sojourned from Ethopia to Oke Eri, Ijebu area of Ogun state where she later died. The shrine houses a tomb, moat museum, pottery craft house, and excavated trenches. A visit to the shrine bothers on the spiritual exploration of self.
Abeokuta Markets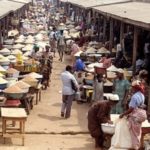 Abeokuta Markets offer diverse tourist collectibles. The Kemta Adire Market focuses entirely on the production and sale of Adire (tie-dyed cloth that comes in different patterns and styles). Osiele Market is as old as Abeokuta itself and tourists can buy both foodstuff and herbal remedies for common ailments, while Itoku Market is also one of the oldest in town. You can get great bargain for arts and crafts in Itoku Market.